Shoutbox: [18:21]

TimTim
:
Frequently Asked Questions
Terug naar overzicht
Adding sets to the database

We welcome any additions to our database. However, we often have people uploading sets that already exist on this database. Please run a quick search before uploading a set.
By clicking Livesets  Submit liveset, you will end up in the following window. Fill in the form and click submit...done! Please note that lsdb will not host your set, upload it at any host (for example zippyshare.com) and insert the link into the Download Link tab.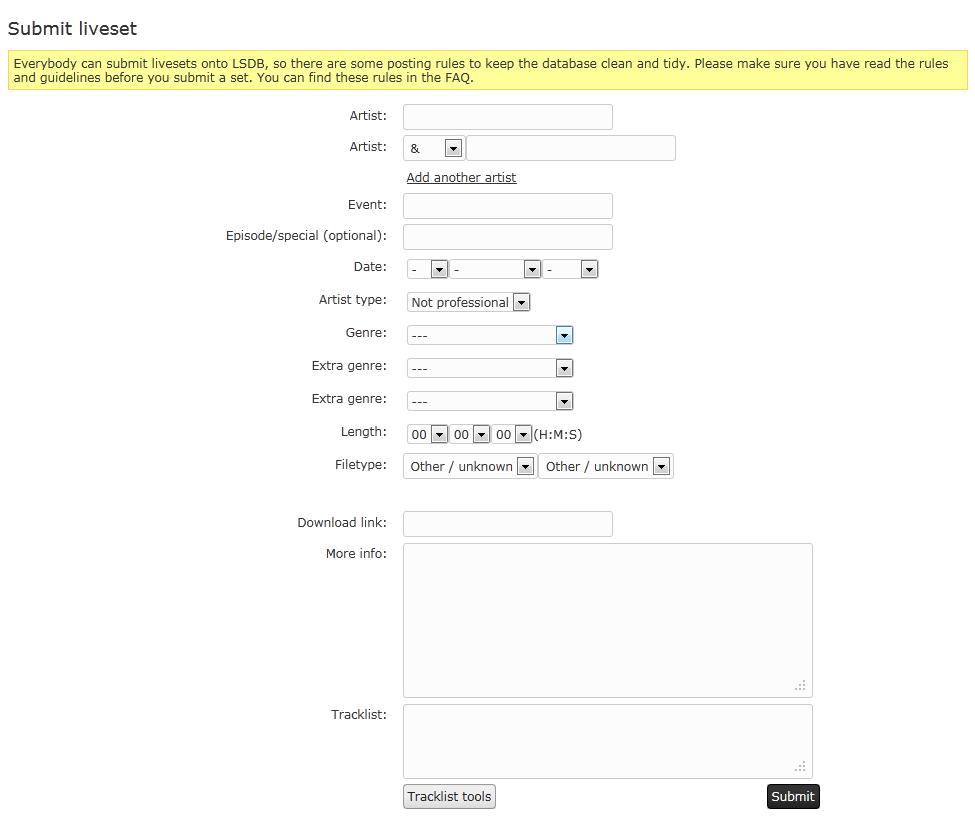 © 2007-2013 Liveset Database • Server datum/tijd: 21-05-2013 19:51 - Alle tijden zijn CEST • Parsetime: 0.0116